Commercial HVAC Services
Commercial HVAC equipment is much larger, demanding more intense use and heavier heating and cooling loads than residential equipment. This equipment tends to be more complex in setup as well, with single-zone to multi-zone system options. The best course of action for maintenance depends on your setting and the unique demands of your business.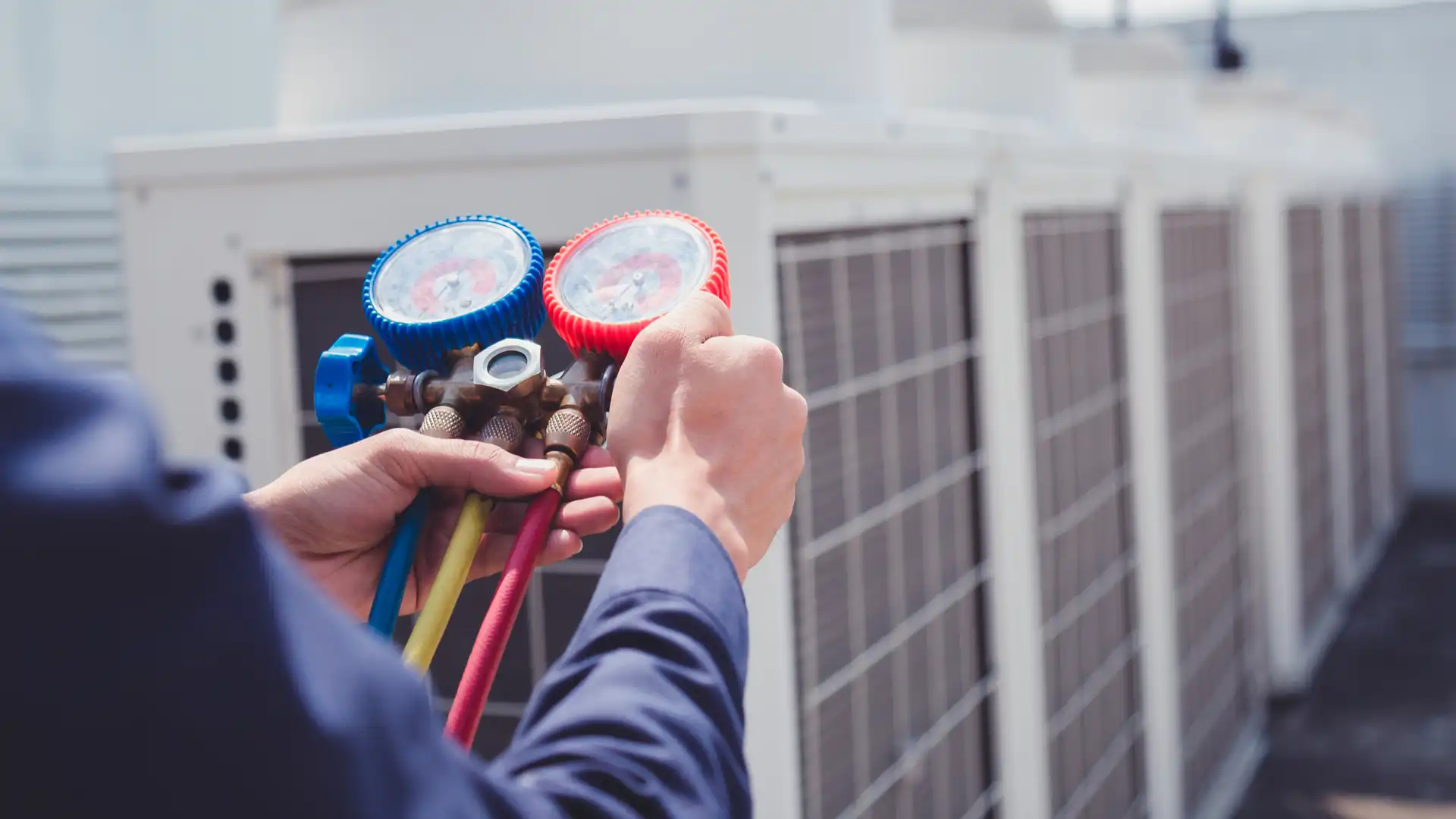 Commercial Air Conditioning Repair, Replacement & Maintenance
Don't let common air conditioning problems leave you sweating in the office! Our technicians can quickly diagnose and address your AC repair issues and return your business to comfort in no time.
Looking for a new unit? Important considerations are the type of air conditioners your business needs, how many units to purchase, and their ideal location on your property. Our professionals can walk you through the process, and we can help you learn the necessary AC maintenance you can perform yourself to keep your equipment running dependably and efficiently.
Furnace Repair, Replacement & Maintenance
Commercial heating equipment is complicated, and when one component malfunctions, it can easily affect the entire system. Rest assured, Brody HVAC technicians have the knowledge necessary to identify your furnace issues fast, restoring your business to comfortable temperatures.
If you are looking for a replacement heating system, Brody HVAC offers a variety of solutions for replacing your worn-out commercial furnace, including furnaces, boilers, heat pumps, and geothermal heating solutions. We will help you determine the best option for efficiency, taking into consideration your geographic location and budget as well.
We can also ensure the safe, efficient operation of your system and any unexpected issues with professional repair, inspection and routine maintenance.
No matter what sort of commercial problem you may be having with your system, don't hesitate to get in touch with Brody HVAC! We proudly serve Cobb County, Cherokee County, Douglas County, Western Fulton County, and many more areas.
Emergency HVAC Service
As a premier commercial HVAC company, we can also supply services to help you when needed the most. When your HVAC service breaks down, it is not only uncomfortable but also dangerous. That is why it is vital to have a commercial HVAC company you can rely on like Brody HVAC. If you experience a HVAC breakdown, don't hesitate to give us a call.
Don't Wait. Give Brody HVAC a Call!
Trust the professionals at Brody HVAC for all your commercial heating and cooling needs. Our local teams service all brands of equipment and are trained to meet your business' specialized commercial heating and cooling needs. Contact Brody HVAC today for high-quality heating solutions!