Do I need to replace?
Based on national averages and standards, a residential or light commercial heating and air conditioning system operates for an average of 16.5 years. Does that mean when you hit that time you automatically have to replace it? By all means, no! Our hope is that with proper and consistent maintenance a system will last many years beyond that. We are statistically proving that time after time.
There are 4 major purchases that virtually every homeowner will incur – home purchase, vehicle purchase, roof purchase, and the replacement of a heating and air conditioning system. When that time comes, we will guide you through the process by helping you to understand all of the important aspects to consider. We will not give you a price over the phone without first doing an on-site survey of the system currently in place. Our proposals have a total cost guarantee – if it costs us more to complete the project correctly, it doesn't cost you more than our original agreed upon pricing. No gotchas, no gimmicks, no pressure – just what you asked for. Installed professionally and operating in the background so you don't have to worry about your system needing service work for years to come.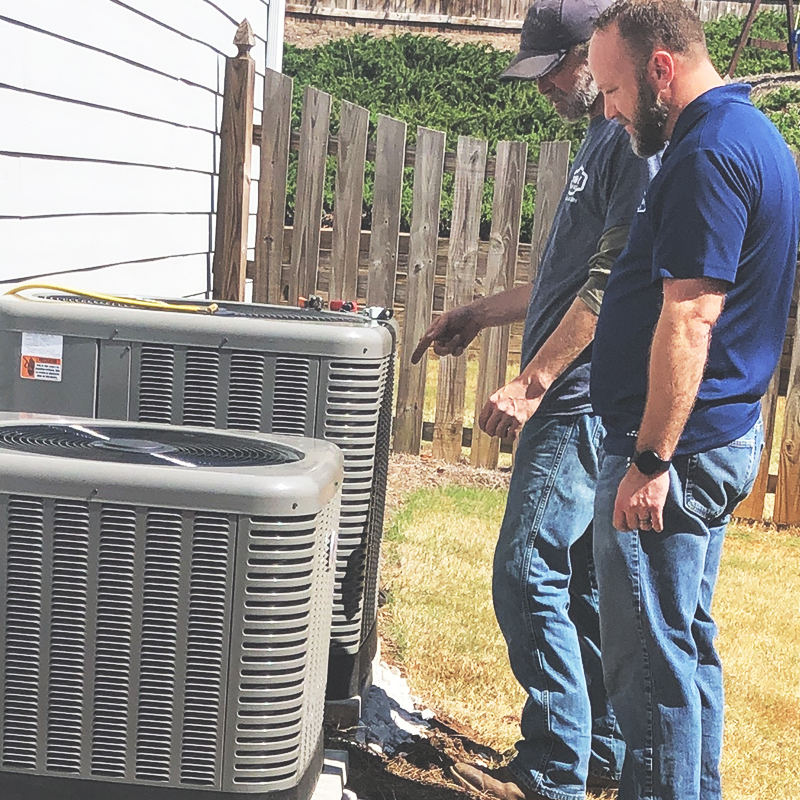 What products do we work with?
We are proud to offer Rheem products as our primary equipment manufacturer. The decision to use Rheem products is a carefully considered process. If we install a system in your home that requires a great amount of service over time, it becomes a poor reflection on Brody HVAC. We are not willing to risk that on a manufacturer that sells equipment that doesn't meet our standard. Before you ask, our owner, Chas, has a Rheem system installed in his home.
We would like to share an opportunity with you regarding our experiences and create a no pressure proposal for you to consider when it is time for the replacement in your home or office.